With a background in rapidly growing, multi-site companies, IQ Total Source is here to help your company streamline your processes and grow as a business. One great way to promote your company is with promotional products. These simple advertising tools are great for any business, large or small, and are a fun way to spread your company name.
Here are some ways that promotional products can help you and your business:
Brand Awareness and Recognition
People like to buy products they are aware of and comfortable with using. A carefully placed company logo on a coffee cup or pen will allow potential customers to become familiar with your brand even when they're not seeking it out.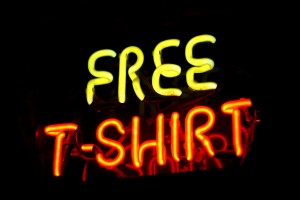 Low Cost Advertising
Our promotional products are low cost and can bring a better return on your investment than other advertising products like television and radio. The items we offer fit within any advertising budget and last much longer than ads that appear in print, ensuring that the impact is effective and long-lasting.
Credibility
The right kind of product can influence the way your customers and other companies view you. This is your way to attach your brand to the things you care about, helping define your mission, your voice and your company's credible and unique personality.
74% of people keep promotional products in their workplace. What are you going to put your company logo on? Contact IQ Total Source for more information on promotional products.