IQ Total Source is pleased to welcome Eric Dorcheus, new Senior Business Development Executive beginning at the start of 2016. Eric is a native Houstonian with 20+ years in sales and more than 12 years in office supplies. He is excited to develop new business opportunities by leveraging IQ's core values, vision and WISE principles.
Eric first started in 2003 with business-to-business office supplies provider Boise Office Solutions, an industry where he sees endless sales possibilities. His sights are set to harness the $200 billion potential in the office supplies industry. "I am responsible for identifying new sales opportunities, setting face-to-face meetings with those opportunities, presenting IQ Total Source's key advantages and distinct capabilities," he describes. "My job is to find new accounts, close new accounts and deals, and manage those relationships."
And he knows the art of managing relationships—Eric holds a 3-year record as a Top Performer with 100% account retention. "You have to think, 'customer first,'" he explains.
With IQ, the customer service, national capabilities and reporting are among the best, creating a unique experience compared with big-box stores. Combined with a supportive office culture where management and employees flourish, Eric sees a positive future. "I think our WISE principles are what set us apart from our competition and what customers are needing. Our future is going to be great!"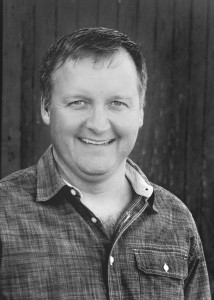 ---