Originally from the small town Pecos, Texas, Casey Malson says he got into the office supply industry by chance. We're so glad he did! Casey started his career path with IQ Total Source in September of 2015 as our Distribution Manager. We caught up with Casey to get his take on his experience thus far…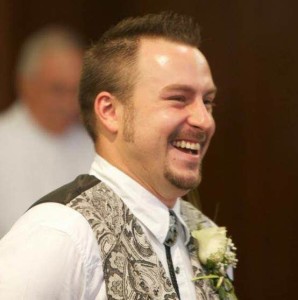 Q: What is your title?
A: Distribution Manager.
Q: Walk me through your career at IQ? What was your first position up to now.
A: This is my first position at IQ, I started in September.
Q: What are your responsibilities/ What do you do at IQ Total Source?
A: I am responsible for the Houston area distribution network. I manage a team of drivers to efficiently deliver orders with WISE service.
Q: Tell me about your previous positions/education and how they would apply to your customers now.
A:  I have a Bachelor's Degree in Supply Chain Management and Logistics from University of Houston. Previous to this position I worked for a large Houston based Logistics company.
Q: What are you most excited about in your position?
A: I am most excited about taking this distribution system from a fledgling 3 driver team in a 1200 sq ft warehouse and expanding to double that in my first year.
Q: What do you think makes IQ different?
A: IQ has a focus on customer satisfaction and a determined employee base.
Q: What do you think about the WISE principles?
A: I think WISE is what puts IQ on the map
Q: Why do you think people should work at IQ.
A: It is a rapidly growing company with a young energetic team.
Are you too interested in working at an innovative, young, and energetic company? Would you like to make a difference at IQ Total Source? Click here to learn more about our company culture and why we were voted one of the fastest growing private companies by INC. Magazine 4 consecutive years in a row!
---