Celebrating her one-year anniversary with the Customer Success team and her promotion to Customer Success Team Lead in March, we took time to sit down with Camille Taylor to learn what keeps IQ customers happy and loyal.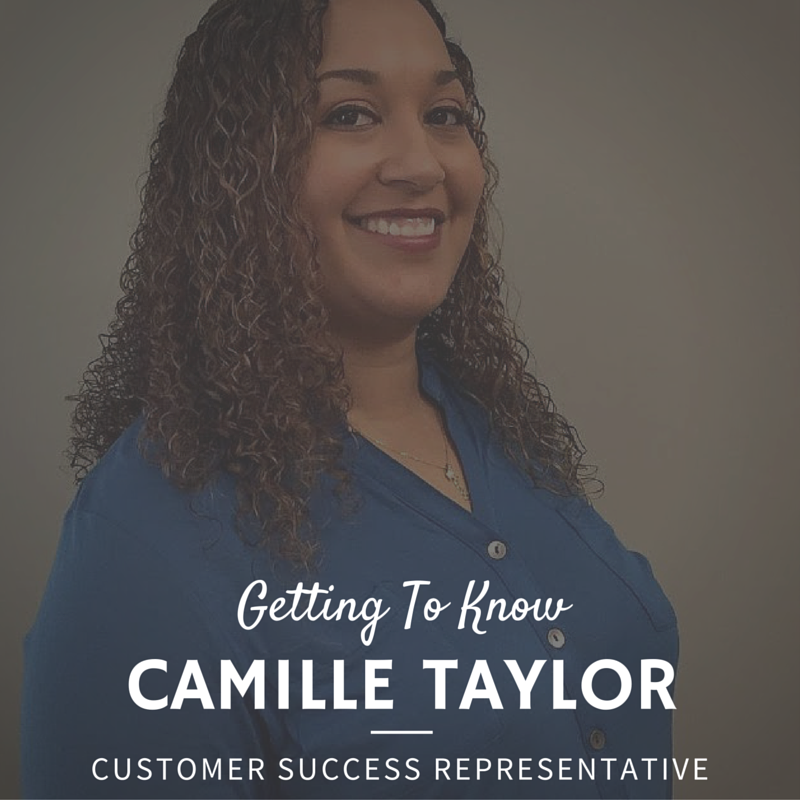 In support of the sales and executive teams, the Customer Success team works closely with customers to customize products, services and workflow practices. "The team handles a variety of tasks, which makes it a fun position," Camille shares.
Building on her specialties in business management and leadership, Camille is passionate about coaching and training new employees. She also carries through with employees to continue professional and team development beyond the training phase. Continual work with employees lets Camille improve policies and procedures throughout the organization, specifically keeping the Customer Success team energized and inspired.
"We are serious about our work and our customers, but we aren't stuffy at all. We all work so closely together and it often feels like we are one big family," Camille explains. "We are constantly and consistently refining our practices so that we can do more for our customers. We are also free to make decisions that put our customers first. That is a rare, yet important facet of business today."
Camille helps lead the Customer Success team with her vision and thorough understanding of customer and company successes. Keeping her focus on happy customers, Camille works diligently to listen and understand their needs so that the customer experience is constantly improving. Guided by WISE principles, Camille exercises her freedom to be creative with her work, which fosters an inspiring environment.
"Overcoming obstacles, creating valuable solutions, and helping our customers save time and money is something I take great pride in."
For Camille, the way executives encourage employees to find ways to enhance every aspect of their practices and careers proved to her that IQ is different than any other company. "What I find most exciting about working with IQ is that we are always looking to go beyond our current successes. I feel truly valued here and know my voice and opinions will be heard." Which is the same level of satisfaction she hopes to deliver to customers.
Camille grew up in El Paso, Texas and currently lives in sunny Phoenix, Arizona. Outside of the IQ Customer Success team, Camille is an avid music fan who collects T-shirts from every live show she attends, and as frequently as possible.
---